COMPANY PROFILE
Zaika means Good Taste, and Good Taste is what we aim to perfect and offer to the public. On this Principle, Zaika Foods Ltd. got established in 2007 and since its inception, Zaika Foods has become a reputable, authentic South Asian grocery brand with more than 200 available products and it's still growing. The high quality Zaika Brand Products are now available online and in over 500 grocery stores across Canada. The mission of Zaika Foods is to cater to the diverse taste of the Canadian market.
The Management Team of Zaika Foods has over 25 years of experience dealing and developing high quality daily need products. Our hands-on experience has given us an in-depth understanding of the South Asian consumer essence. Moreover, this knowledge also has helped us develop a marketing philosophy that reflects the needs of the South Asian commonalities. We have made it our goal to deliver both healthy and tasty premium quality products at a reasonable price that allows them to be used by people from all communities . We continue to carefully curate the products on shelves and foster relationships with local vendors & distributors to bring quality food to the table. These strong relationships have allowed us to become a reputed name in the industry, as well as a leading specialty food supplier from the Indian sub-continent.
Our focus is to sell only quality products that offer better value and health for our customers with a meaningful choice at competitive pricing. We offer, a large variety of authentic food products which includes Spices, Flour, Basmati Rice, Specialty Oils, Herbs and more. Our expertise in these products has strengthened with an extensive network of suppliers who share our belief in providing only hand-picked, high graded and freshest ingredients. We roll all our operations around the expectations of our customers and aim to please and exceed these expectations at all times.
We know customer's value and respect their busy schedules so, to save time in the grocery shopping process. The advancement in technology and the rapid growth of online shopping made it possible for us to develop this exclusive end-to-end method for online grocery retail, that gives our customers access to:

Source Traditional
Indian Groceries

Available
Online 24x7
Easy To Search,
Easier To Shop

Save Time,

Money, Energy

We deliver on our promise to provide our customers with the Best Value, Quality, Service and Price, surpassing their expectations every time.
Our Mission
As industry leaders, reputed for being a reliable Food Product Sourcing & Buying House, we are committed to delivering premium quality products to our customers at affordable prices.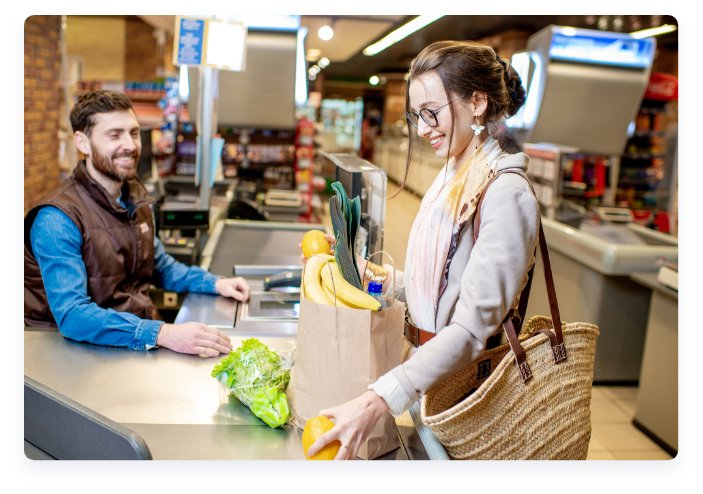 FIRST COURSE WITH CONSUMERS
Connect, understand, and deliver to fulfill demands
SERVING A GREATER MARKET
Explore new business avenues to improve accessibility
CATERING TO OUR LONG-TERM VISION
Committed to eliminate waste and build value & growth
SEASONED WITH AN OPTIMIZED THE VALUE CHAIN
Building easy access to premium, fresh & traditional flavors